Cedar Falls
Slumberland Furniture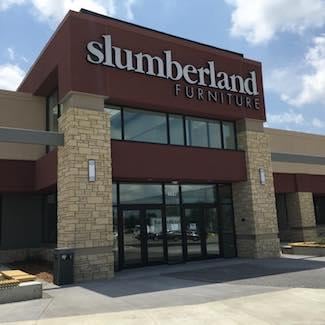 Cedar Falls Store Delivery Areas
Cedar Falls, IA
Waterloo, IA
Evansdale, IA
Raymond, IA
Waverly, IA
Dike, IA
Hudson, IA
Jesup, IA
Independence, IA
Janesville, IA
La Porte City, IA
Iowa Falls, IA
Grundy Center, IA
Charles City, IA
Oelwein, IA
New Hampton, IA
Tama, IA
Dunkerton, IA
Sumner, IA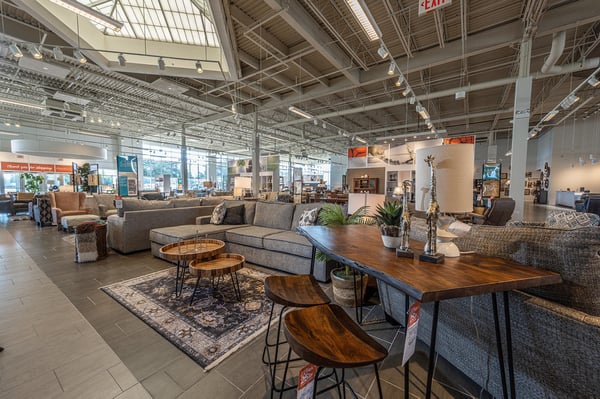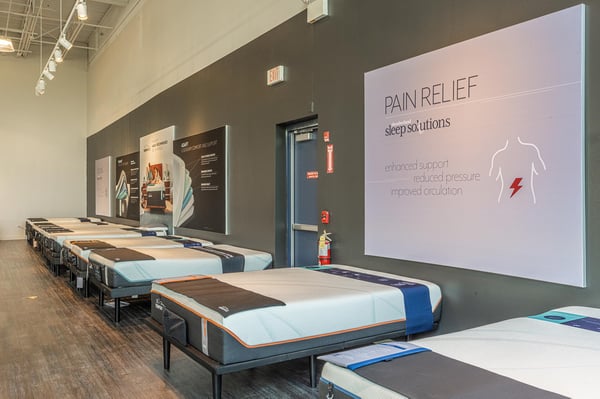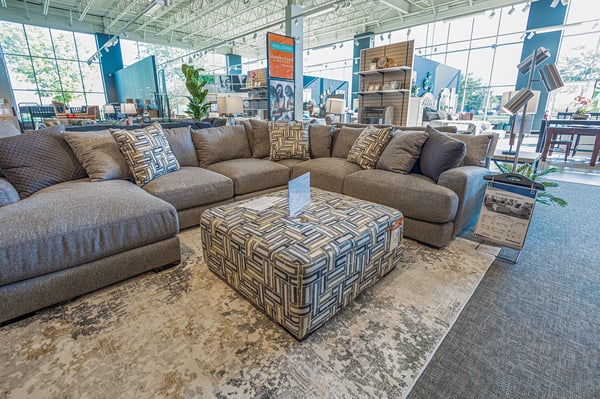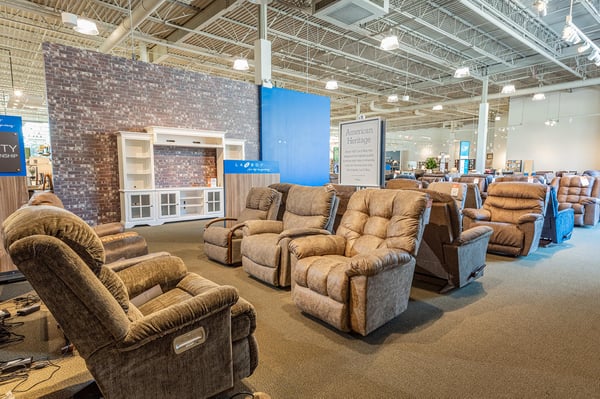 Services Offered at the Cedar Falls Store
Free Local Shipping

Buy Now, Pay Over Time Plans

Knowledgeable Sales Associates

Sleep Solutions Gallery

Full Service Delivery

Low Price Guarantee

Total Satisfaction Guarantee

5 Year Furniture Protection Plan for further details, click here
About Slumberland Cedar Falls
Slumberland is proud to serve the Cedar Falls area with beautiful, affordable furniture because we believe that everyone deserves to live in a comfortable home that reflects their unique sense of style. A warm, welcoming environment enhances the quality of your life and the experience of everyone who comes to visit. Our Cedar Falls, IA, showroom is packed with a wide selection of living and dining room furniture, bedroom sets, patio furniture, mattresses, and more. Complete your room with stylish accent pieces, wall hangings, and décor. Your imagination is the only limit.
Whether you're looking to implement modern, mid-century, or traditional pieces, Slumberland of Cedar Falls offers a variety of designs and styles for each room in the household, no matter how big or small. We also have the number one mattress store Cedar Falls patrons can trust. We're committed to providing a selection of quality mattresses that will enhance your sleep quality, and are proud to feature a Sleep Solutions Gallery where you can test each mattress yourself. This way you can have a better look at the feel and comfort of each type before you take it home.
Brands Available
Nothing makes us happier than when folks in Cedar Falls come to visit our gallery in person. Not only does it allow you to see what's in stock, but it gives you a better feel for the brands and manufacturers that we have in-store. Our showroom is stocked with premier interior design brands including:
Slumberland Cedar Falls' Services
The Cedar Falls Slumberland location is a full-service facility that not only offers physical interaction with our products, but also houses seasoned employees to guide you through your shopping process. If you're looking for a particular brand, style, or special item, they're happy to educate you on our products, as well as our additional services.
Knowledgeable Employees and Vast Showroom
If bedroom furniture or a mattress is your priority, you'll want to visit our signature Sleep Solutions Gallery. This area is specifically dedicated to finding you the appropriate mattress, and here you'll be able to get a true feel of how each brand and thread style suits your needs. Here, you'll also be able to explore frame designs, sheet materials, and pillows, along with much more.
Our floor associates are eager to help you from the moment you step foot in the store, and once you describe your specific needs and nice-to-haves, they'll be happy to show you the selection best fit for your home. With years of home furnishing experience under our belts, you'll be happy to learn we carry many interior designers' favorite collections, all with affordable options.
Payment Plans and Guarantees
We understand that furniture is not the cheapest purchase, especially when you're buying multiple larger products. We're proud to offer our Low Price Guarantee, which states that if you come across the same product at a lower price within 30 days, you can contact us, and we'll match the difference.
Our Total Satisfaction Guarantee is also meant to ensure you are content with your purchase, and that it fits into your home the way you intended. If you're not pleased with the overall result, we're happy to issue a refund. You may also trade in the item for an alternate color or style or select another product entirely.
Slumberland of Cedar Falls also offers payment plans, allowing customers who may be on a tighter budget to still purchase larger items or full sets that we have in-store. And just because you need some assistance doesn't mean you have to wait to take home your items. You'll be able to enjoy them that day.
We Offer Delivery and Pick-Up
We understand customers enjoy various options when it comes to taking home their furniture, so we're happy to offer both pick-up and delivery options. Pick-up times are consistent with our store's operational hours and can be scheduled out either in-person or online. We also offer comprehensive delivery options if you don't have the right vehicle or are unable to get it into your home.
Slumberland is the furniture store Cedar Falls locals continue to trust in, and we're happy to serve our residents in Waterloo as well. Stop in today at our location on University Ave. or feel free to call for more information. We're looking forward to helping you improve the comfort of your home.
Start Shopping Now