Des Moines South
Slumberland Furniture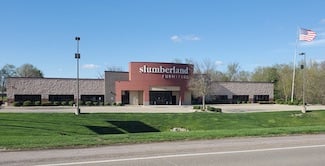 Des Moines South Store Delivery Areas
Des Moines, IA
Boone, IA
Pleasant Hill, IA
Carlisle, IA
Norwalk, IA
Windsor Heights, IA
West Des Moines, IA
Urbandale, IA
Berwick, IA
Cumming, IA
Altoona, IA
Hartford, IA
Clive, IA
Runnells, IA
Martensdale, IA
Bevington, IA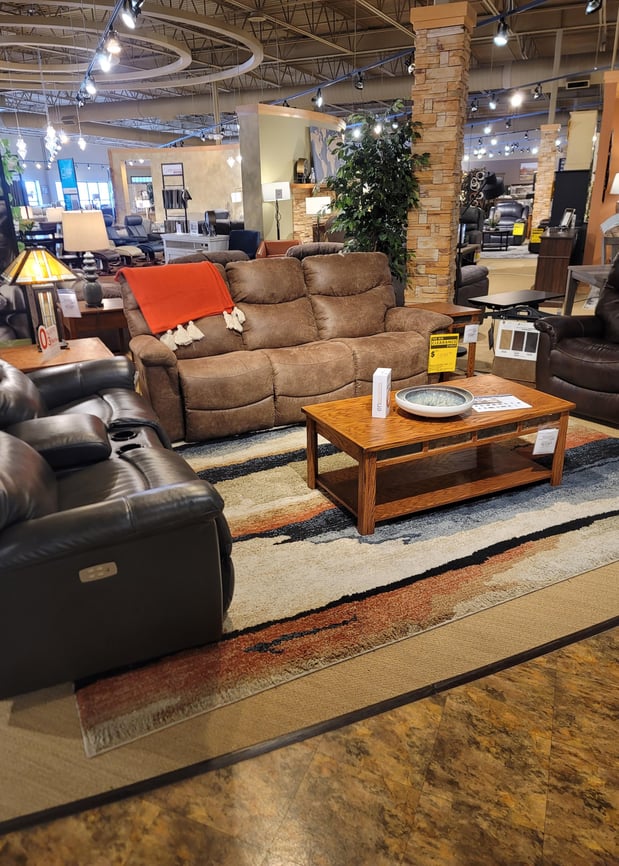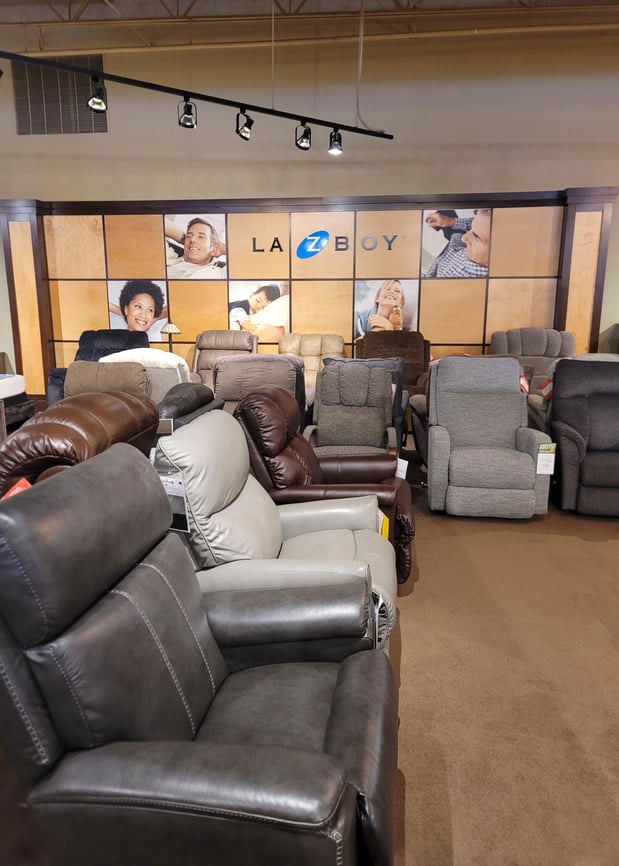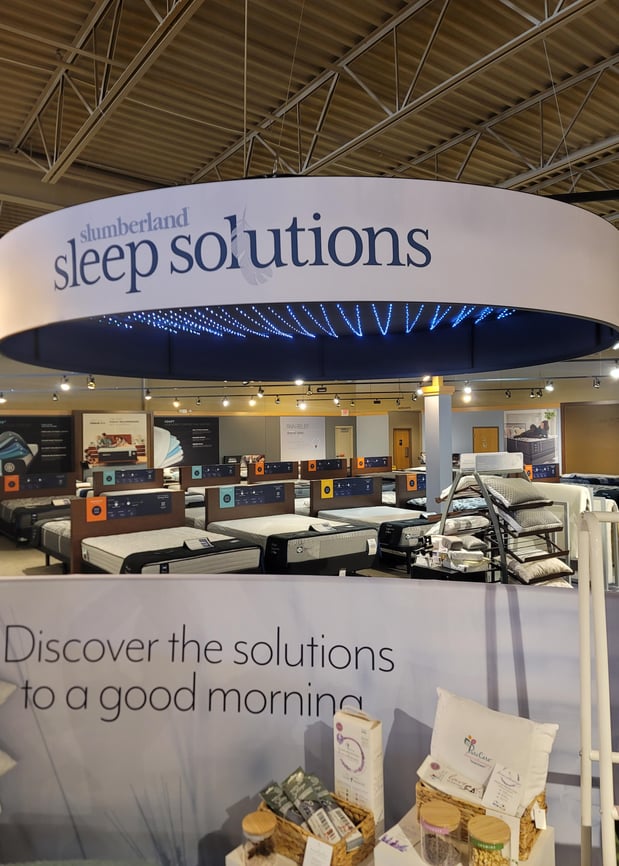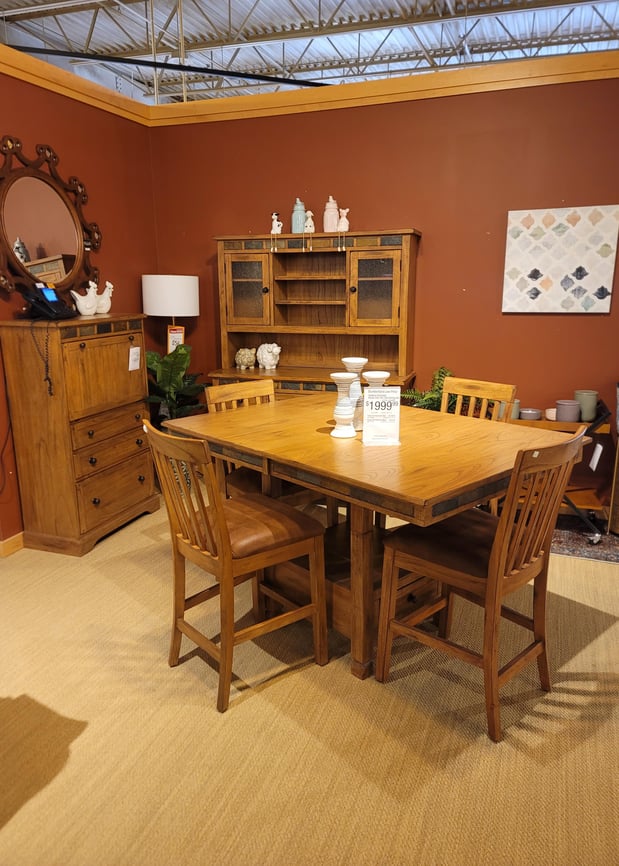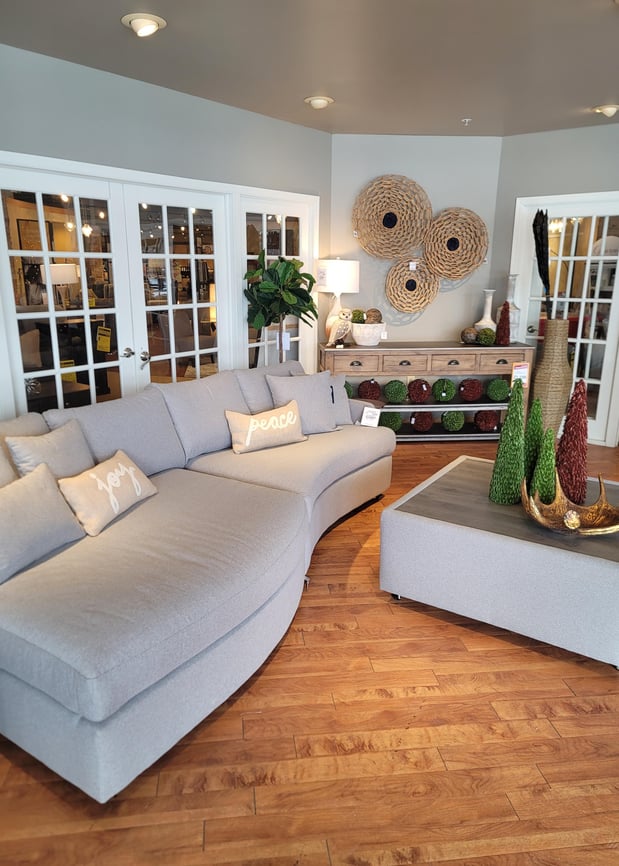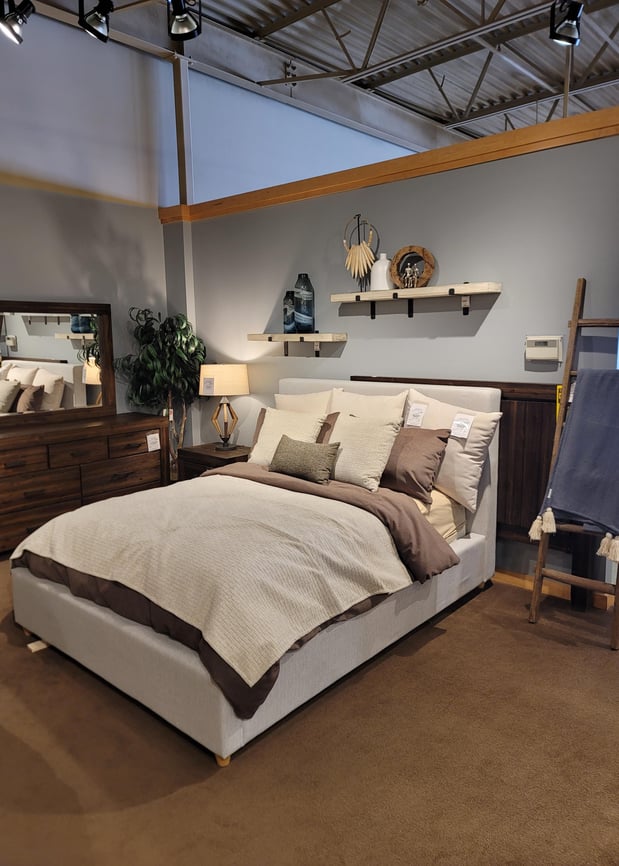 Services Offered at the Des Moines Store
Free Local Shipping

Buy Now, Pay Over Time Plans

Knowledgeable Sales Associates

Sleep Solutions Gallery

Full Service Delivery

Low Price Guarantee

Total Satisfaction Guarantee

5 Year Furniture Protection Plan for further details, click here
About Slumberland Des Moines South
As part of the Slumberland family of local furniture stores, we aim to provide Des Moines and the greater Polk County area with bedroom, dining room, and living room furniture that will help you create a home filled with comfort and love.
With our Low-Price Guarantee, you'll know you're getting the absolute best deals on mattresses in Des Moines. If you find a local competitor offering a lower price within 30 days of your purchase, we'll refund the difference after verifying the other store's product availability, price, and terms. If we're unable to match the price for any reason, we'll give you $100 back on your purchase.
When looking for a furniture store in Des Moines, make Slumberland your first stop. You can find our Des Moines "Army Post" location on East Army Post Road, west of SE 14th street, next to Indian Motorcycle Des Moines.
As your personal retreat for relaxing and unwinding at the end of a long day, your bedroom is one of the most important rooms of your home. At Slumberland, we know that choosing the perfect mattress requires finding the right balance of comfort and support. Our local mattress store showroom features innerspring and hybrid mattresses at prices that won't keep you up at night.
Getting a good night's sleep is key to having a productive day. Lack of sleep can sap your energy, affect your productivity, and may lead to serious health conditions. It's essential to keep in mind that sleep is as crucial to your health as diet and exercise. So, it should come as no surprise that at Slumberland, we take sleep very seriously.
Each sleep specialist at our Des Moines store is an expert in the science of sleep and ready to help you find the mattress that gives you the right amount of firmness and comfort to meet your needs. We can even help couples who have seemingly incompatible sleep preferences find the best sleep solution. Let one of our sleep specialists assess your physical concerns and sleep habits, and we will help you find a mattress that will give you the best night's sleep. Finding the perfect mattress can truly be life-changing.
We'll begin by choosing a mattress type: memory foam, innerspring, or hybrid. No matter which type you choose, you'll get the spinal support and comfort you need to awaken refreshed and ready to face whatever the day brings. Customize your mattress to your unique needs and preferences with comfort and support levels as well as antimicrobial and cooling properties that make your sleep comfortable and worry-free.
Don't forget to pick up new pillows and sheets to make sleeping on your new mattress the ultimate experience. Pillows and sheets are a big part of the sleep environment, so don't neglect this step. Once your head hits your new pillow, and your body snuggles into your new mattress, you'll have everything you need to fall asleep quickly, remain asleep, and wake up rested and refreshed.
After you've found the mattress that offers you the best sleep, make sure that it fits in your bedroom. Slumberland stocks mattresses of every size, including twin, twin XL, full, queen, king, California king, and split king, so you'll be able to find the right size for your bedroom, kid, or teen room, guest room, and dorm room. No matter if you're a stomach sleeper, back sleeper, or stomach sleeper, you'll be able to find the perfect mattress for your needs. We're so sure you'll love your new mattress; we offer 120 nights to confirm your satisfaction.
Whether you're investing in a new mattress for your master bedroom or guest suite, teens room, or student apartment, our professional sleep specialists will work with you every step of the way. You can choose from top-quality, name-brand mattresses from Tempur-Pedic®, Sealy®, and other leading manufacturers, as well as our very own in-house mattress, Slumbercrest. We can help you find a mattress in Des Moines that reduces your need to toss and turn in search of a comfortable position.
Visit your local South Des Moines mattress store to discover a high-quality selection of mattresses that matches your sleep style and budget.
Start Shopping Now