Spencer
Slumberland Furniture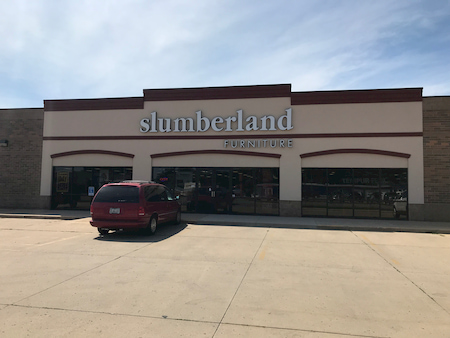 Spencer Store Delivery Areas
Spencer, IA
Fostoria, IA
Royal, IA
Dickens, IA
Greenville, IA
Everly, IA
Gillett Grove, IA
Webb, IA
Ruthven, IA
Milford, IA
Sioux Rapids, IA
Ayrshire, IA
Terril, IA
Arnolds Park, IA
Linn Grove, IA
Hartley, IA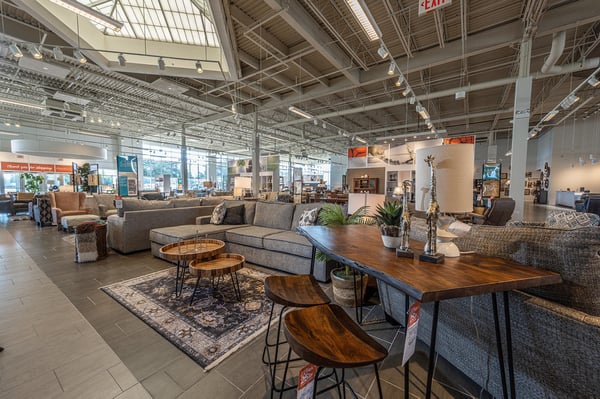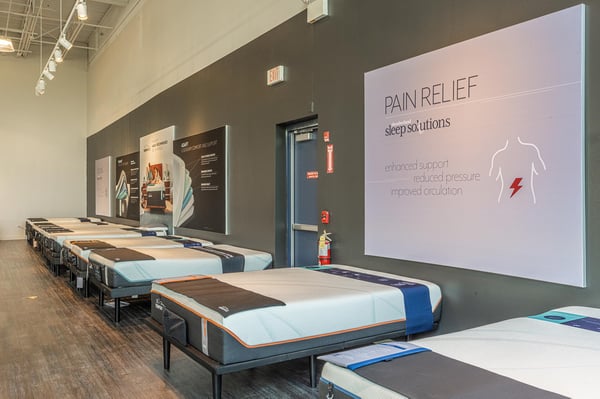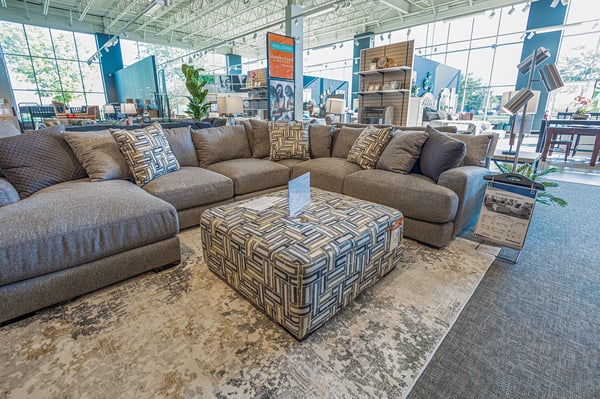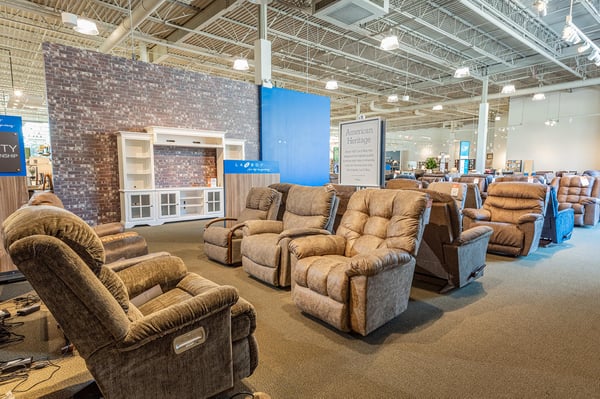 Services Offered at the Spencer Store
Free Local Shipping

Buy Now, Pay Over Time Plans

Knowledgeable Sales Associates

Sleep Solutions Gallery

Full Service Delivery

Low Price Guarantee

Total Satisfaction Guarantee

5 Year Furniture Protection Plan for further details, click here
About Slumberland Spencer
Slumberland Spencer is a part of the Slumberland family of home furniture and mattress stores. We take pride in providing your family with living room and dining room furniture and home décor, as well as mattresses and bedroom furniture, intended to create a home filled with comfort and love. Visit us 1 block north of Hwy 18 and 71, on the south end of town. Delivery is available within a 60 mile radius of our store. Please call for more information. In-store pickup is also available. For pickup, please call an hour ahead and ring the doorbell behind the store. Pickup times are weekdays from 9 AM to 6 PM and weekends from 10 AM to 3 PM. We look forward to serving you!
If you're wondering about the premier furniture store Spencer residents are talking about, look no further than Slumberland. Our vast assortment features a multitude of brands and styles fit for any home. No matter your décor style or price range, our galleries are loaded with options fit for each individual room. We stock a range of designs, patterns, and materials to work with your needs, and our experienced sales associates are happy to show you around our gallery.
Slumberland is also the best mattress store Spencer has to offer, housing all the top brands to ensure your bedroom's most important component is as comfortable as it looks. Not only do we provide all sizes, but we're proud to feature a Sleep Solutions Gallery, where you can test each mattress to find one suitable to your expectations before bringing it home. Here, you'll also be able to find assorted bedding accessories as well, including pillows, sheets, toppers, and more.
Brands Available
If you visit the furniture store Slumberland has built here in Spencer, you're sure to come across some of the finest companies and product manufacturers in the home furnishings industry right now. Below is just a taste of what you can expect to see at our gallery.
Tempur-Pedic — Premier mattress brand that features viscoelastic foam for ultimate comfort and has been loved by customers for years.
Sealy — Specializes in a variety of mattress styles, offering a dynamic range of prices, styles, and comfort.
Stearns & Foster — Respected mattress supplier with long-lasting quality and fine materials.
Signature Design by Ashley — Our partnership with Ashley Furniture offers their signature design line, which may vary by season.
La-Z-Boy — One of America's most respected furniture brands, offering couches, recliners, assorted chairs, and sleeper sofas.

Services At Slumberland Spencer Location
Our Spencer Slumberland location provides an eclectic choice of furniture pieces large and small, and we're happy to display our different collections throughout our gallery. Not only can you see what the items you desire look like in person, but you can envision exactly how they might transform your room.
Knowledgeable Employees and Expansive Gallery

And if bedroom furniture or a mattress is on your shopping list, our unique Sleep Solutions Gallery presents a space where you can find out which options will lead to greater sleep. Here, you can test the comfort of our mattresses, along with assessing frame options, sheet materials, and pillows, among much more.
Our friendly and knowledgeable store employees are at your disposal to answer any questions you may have, or simply to show you the different brands and collections we have to offer. With their help, you're sure to feel like an expert in no time.
Payment Plans and Guarantees
We know furniture is more expensive than your average purchase, so at Slumberland, we're proud to offer our Low Price Guarantee, which ensures that if you're able to find the same item for a cheaper price elsewhere within 30 days, we'll refund the difference.
Our Total Satisfaction Guarantee will also give you peace of mind, as it allows you to assess how a certain item fits into your home. If you're not happy with the feel or look, we'll be happy to refund or trade out your furniture for a new piece that you're more excited about.
Payment plans are also available through our Slumberland Spencer location, which allows customers on a budget to go at their own pace when making payments on expensive or even multiple pieces. However, you're still able to take the furniture home and enjoy it today!
We Offer Delivery and Pick-Up
If you're more inclined to shop online or would rather not wait for delivery, Davenport's Slumberland also offers pick-up. If you choose to pick up, please call an hour ahead and ring the doorbell behind the store. Pick-up times are weekdays from 9 AM to 6 PM and weekends from 10 AM to 3 PM. Full-service delivery is also available within a 60-mile radius of our store.
Slumberland is the furniture store Spencer has been waiting for. Visit us just one block north of Highway 18 and 71, located on the south end of town. Stop in today, or please call for more information. We're looking forward to helping you improve the comfort of your home.
Start Shopping Now