Fairmont
Slumberland Furniture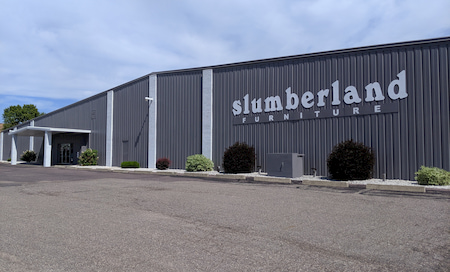 Fairmont Store Delivery Areas
Fairmont, MN
Granada, MN
Northrop, MN
Welcome, MN
Ceylon, MN
Truman, MN
Huntley, MN
Winnebago, MN
Sherburn, MN
Dolliver, IA
Armstrong, IAColu
Trimont, MN
Elmore, MN
Dunnell, MN
Ormsby, MN
Blue Earth, MN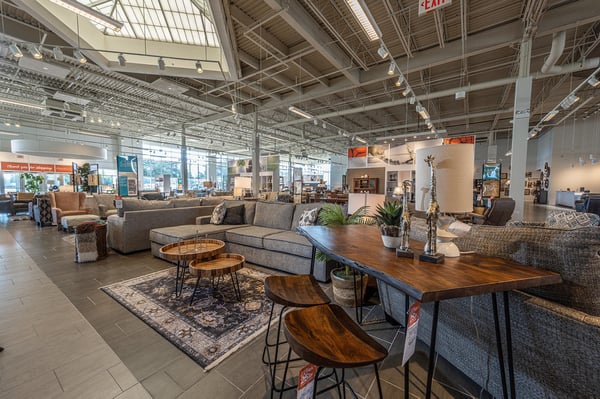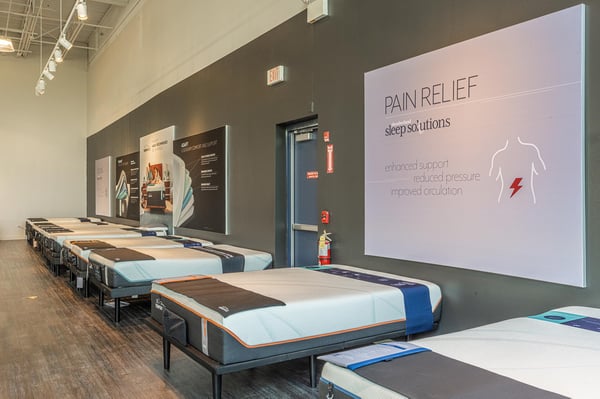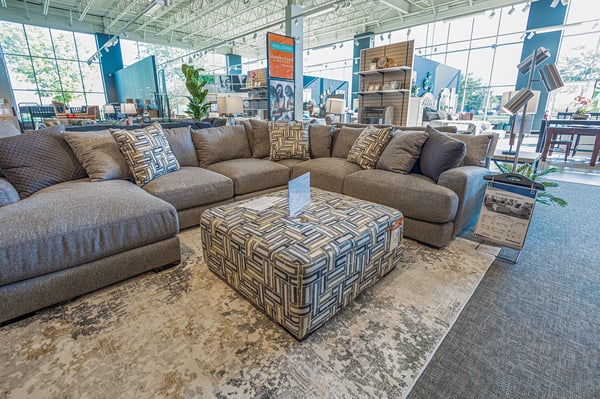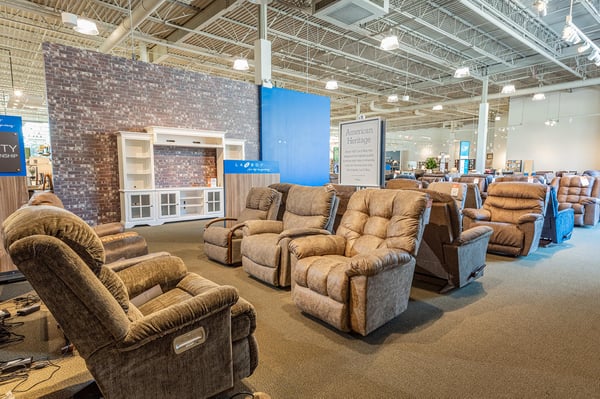 Services Offered at the Fairmont Store
Free Local Shipping

Buy Now, Pay Over Time Plans

Knowledgeable Sales Associates

Sleep Solutions Gallery

Full Service Delivery

Low Price Guarantee

Total Satisfaction Guarantee

5 Year Furniture Protection Plan for further details, click here
About Slumberland Fairmont
Slumberland Fairmont proudly serves Martin County with living room and dining room furniture and home decor, as well as mattresses and bedroom furniture, intended to create a home filled with comfort and love. Visit us at 807 South State Street, on Highway 15 South and Victoria, near the Hy-Vee. We take great pride in providing our customers with life-changing furniture that is timeless in style and built to last. From Ashley Furniture and La-Z-Boy, to Sealy to Tempur-Pedic, Slumberland's inventory offers trustworthy brands with a full range of prices. Come on in and feel the difference between different brands, materials, and styles for yourself. Our Total Satisfaction Guarantee allows ample time to test your new bed or furnishing in the comfort of your own home.
We are a second-generation family-owned business. We believe the best place to buy a mattress or piece of furniture is a local store, rather than a big box chain, not just because it's good for the community, but because the lower overhead means the customer gets a better value. We stand by this promise with our 30-day Price Match Guarantee and Total Satisfaction Guarantee.
Slumberland started as a sleep specialty store in 1967, offering a handpicked selection of modern mattresses and specialized knowledge on choosing the right bed based on body size, sleep style, and comfort profile. As new models became available, we offered them all -- innerspring, plush top, latex, memory foam, and adjustable base beds. Using our unique expertise to successfully help customers address their sleep issues has enabled our company to add over 120 locations in the Midwest. We are now America's largest seller of La-Z-Boy products, also specializing in power lift chairs for seniors and customers with special needs. Stop by and see why we're Fairmont's mattress store of choice.
Start Shopping Now