Beresford
Slumberland Furniture Clearance Outlet
Beresford Store Delivery Areas
Beresford, SD
Centerville, SD
Alcester, SD
Hudson, SD
Wakonda, SD
Worthing, SD
Davis, SD
Fairview, SD
Lennox, SD
Chatsworth, IA
Canton, SD
Burbank, SD
Hawarden, IA
Vermillion, SD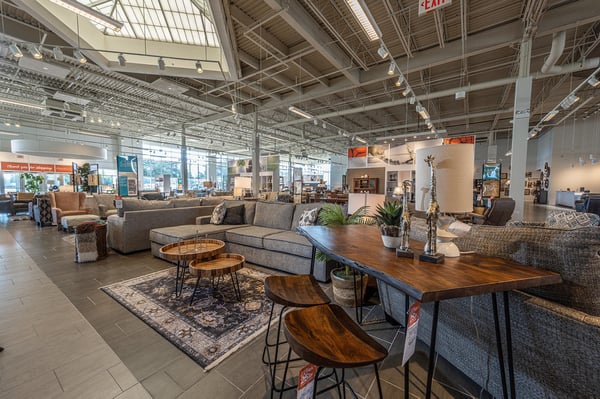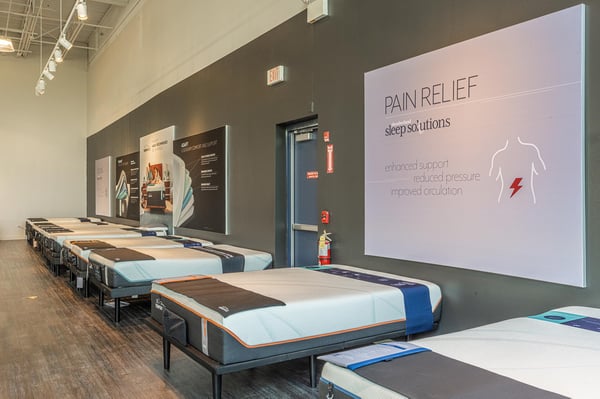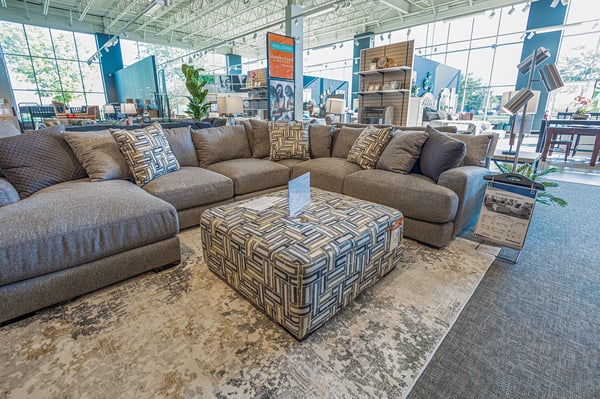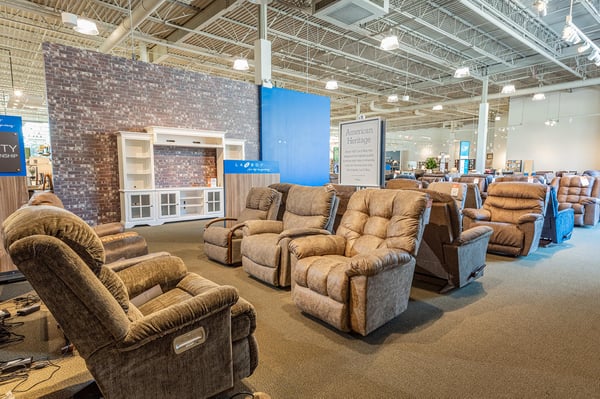 Services Offered at the Beresford Clearance Center
Free Local Shipping

Buy Now, Pay Over Time Plans

Knowledgeable Sales Associates

Sleep Solutions Gallery

Full Service Delivery

Low Price Guarantee

Total Satisfaction Guarantee

5 Year Furniture Protection Plan for further details, click here
About Slumberland Beresford Clearance Center
The Slumberland family of local furniture stores is pleased to offer the residents of Beresford and the greater Lincoln and Union County areas top-quality brand-name home furniture and accent pieces at affordable prices.
We know that shopping for home furniture can feel intimidating, and we're committed to keeping your purchase in pristine condition during the delivery process so you can enjoy your new furniture for years to come. If your purchase experiences any damage during delivery, reach out to us within five days, and we'll repair or replace the item. Shop confidently at our Beresford Outlet location, knowing that we'll go the extra mile to protect your investment.
Visit out Beresford showroom by taking i-29 and exiting at the SD-46 exit, turning east on 297th street. Our building is located on Quality Park Dr across from Quality Park Products.
If you constantly toss and turn throughout the night or wake up with aches and pains, it's probably time to invest in a new mattress. We know that mattress shopping isn't always easy, and that's why our carefully trained team of sleep specialists is available to help you through every step of the process.
Our mattress showroom features multiple types of mattresses, including innerspring, foam, and hybrid mattresses, to provide the support and comfort you need to get a good night's rest. We offer an extensive inventory, with mattress styles at a wide range of price points. Plus, with our satisfaction guarantee, you can shop with confidence, knowing that your mattress is covered for up to 120 days.
When you're ready to take the leap and invest in a good night's sleep, stop by our local mattress store in Beresford to discover mattresses, pillows, and mattress protectors for every budget.
Start Shopping Now