Marshfield
Slumberland Furniture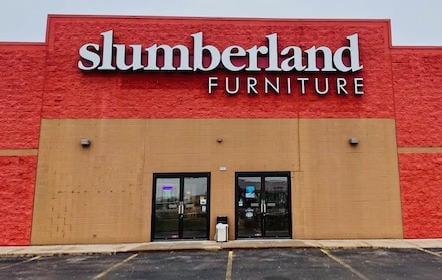 Marshfield Store Delivery Areas
Marshfield, WI
Hewitt, WI
Auburndale, WI
Spencer, WI
Stratford, WI
Chili, WI
Arpin, WI
Blenker, WI
Unity, WI
Milladore, WI
Granton, WI
Loyal, WI
Colby, WI
Vesper, WI
Edgar, WI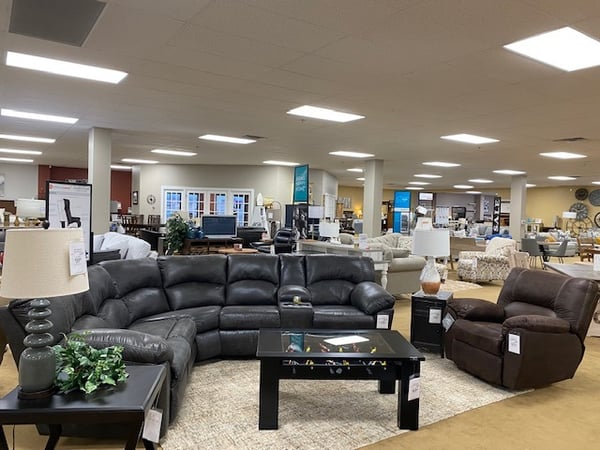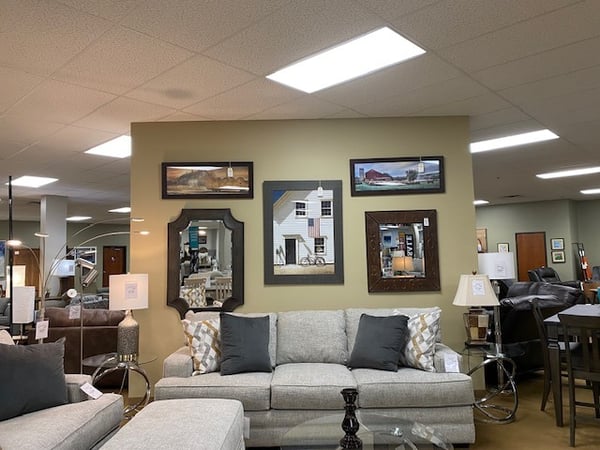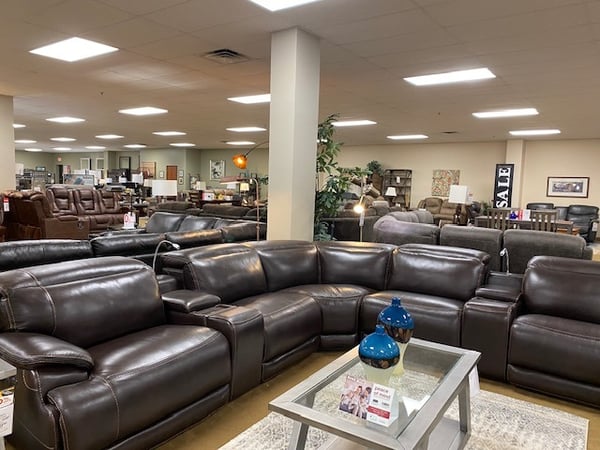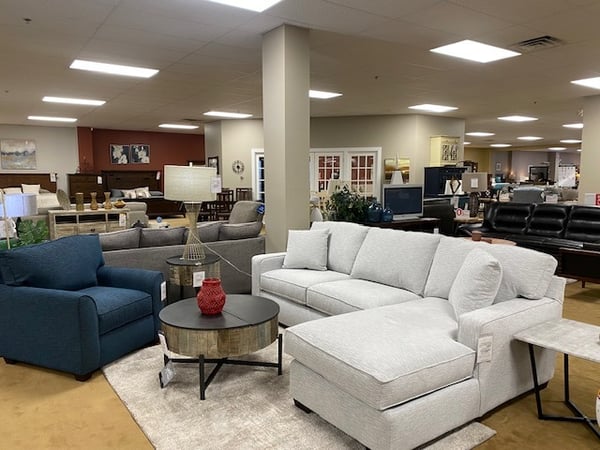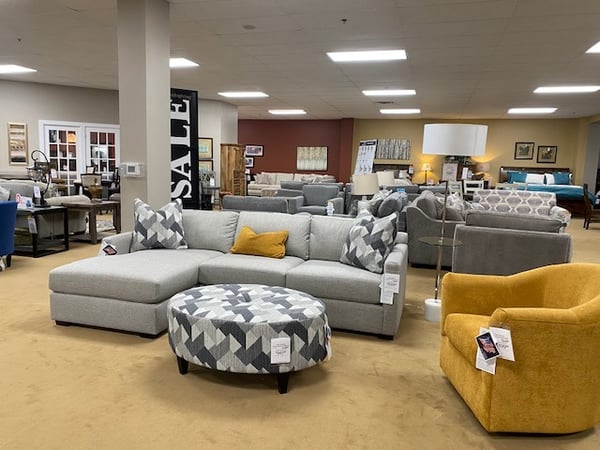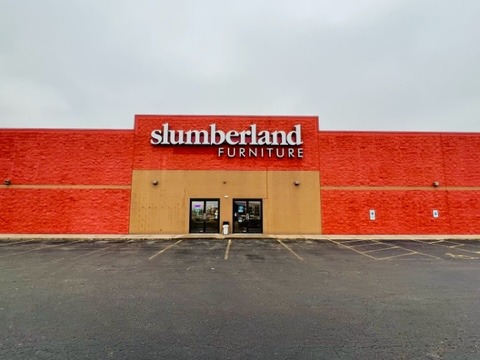 Services Offered at the Marshfield Store
Free Local Shipping

Buy Now, Pay Over Time Plans

Knowledgeable Sales Associates

Sleep Solutions Gallery

Full Service Delivery

Low Price Guarantee

Total Satisfaction Guarantee

5 Year Furniture Protection Plan for further details, click here
About Slumberland Marshfield
Slumberland Marshfield is a part of the Slumberland family of furniture stores. We take pride in providing your family with living room and dining room furniture and home decor, as well as mattresses and bedroom furniture, intended to create a home filled with comfort and love. Visit us on South Central Ave, just south of the airport. We happily deliver to all Central Wisconsin, including Neillsville, Loyal, Greenwood, Pittsville, Abbotsford, Colby, Medford, Auburndale, Stratford, and Edgar. In-store pickup is also available. Please call one hour prior to pick up. We look forward to serving you!
When looking for Marshfield furniture stores, look no further than Slumberland Furniture. Family-owned and operated for more than 50 years and with more than 120 locations in 12 states throughout the Midwest, our mission is and always has been to improve the life of each of our customers. We do this by offering stylish furniture that makes a house a home and remaining committed to quality and top-notch customer service—all at prices that are easy on your budget.
At Slumberland Marshfield, you'll find a wide selection of furniture for every room in your home. You'll find sofas, sectionals, loveseats, and recliners that bring style and comfort to your living room. Worried about clutter? We've got that handled with wall units and consoles that offer plenty of storage. Spruce up your home with wall art, mirrors, or floating shelves. No matter what your style, you'll find something to put the finishing touches on your interior design.
You'll also find dining room tables, dining room sets, chairs, stools, hutches, and buffets in every style, from modern farmhouse to contemporary, transitional, and traditional. Take a look at our selection of beds, dressers, armoires, nightstands, and accents. Or purchase a complete 4-piece bedroom group that includes the bed, nightstands, and dresser.
Slumberland of Marshfield is proud to help the Marshfield community get better quality sleep at a price that won't break their budget. The combination of our large selection of well-priced mattresses and well-trained sleep experts make it easier for you to get the sleep bed you've been dreaming of. We carry all the brands you trust and love, such as Tempur-Pedic, Sealy, Stearns & Foster, Dimensions by England, and Ashley Furniture. We even have our very own house brand, Slumbercrest. We'll assess your physical concerns and sleep habits, and physical concerns and find the mattress you need.
We have memory foam, innerspring, or hybrid mattresses that give you the back support and comfort that elevates your sleep experience. Our sleep experts will help you find the comfort level, support, cooling, and antimicrobial properties that personalize your mattress to your needs.
The right sheets and pillows can make or break your sleep environment. Don't worry. We got you covered with a wide variety of pillows and sheets that will level up your sleep. We provide everything you require to fall asleep easily, remain asleep, and feel the bliss of a great night's sleep.
After you've determined which type of mattress meets your needs, make sure you get the right size. Whether you are looking to replace the mattress in your master bedroom, your teen's room, or outfit a dorm room, Slumberland has mattresses of every size, from twin to full to queen to California king, so that you can find the right one for any space. Whether you're a back sleeper, side sleeper, or stomach sleeper, you'll find a comfortable mattress that gives you the support you need.
Each Slumberland sleep expert at our Marshfield furniture store is well-versed in the "science of sleep." They can match you with the level of firmness and foundation that fits your unique needs. Our renowned sleep experts can even help couples who have competing preferences and needs find their best sleep solution.
Our Marshfield furniture store carries everything you need to fill your home with comfort at prices you won't lose sleep over, from mattresses that enhance your sleep to recliners that help you relax to furniture for every room in your house.
In addition, every mattress we sell comes with the Total Satisfaction Guarantee. Mattresses are a lot like new shoes; they have an adjustment period. Our guarantee gives you 120 nights to test your mattress and give your body a chance to adjust to it. You can, in effect, take the mattress for a test drive to make sure it lives up to your expectations. Our furniture comes with a 30-day test period to ensure you are happy with the shape, size, look, or fit.
In addition, we're so sure we have the lowest prices that we offer our Low-Price Guarantee. If you find the same furniture or mattress at a lower price at a local competitor, we will happily refund the difference.
Start Shopping Now