La Crosse-Onalaska
Slumberland Furniture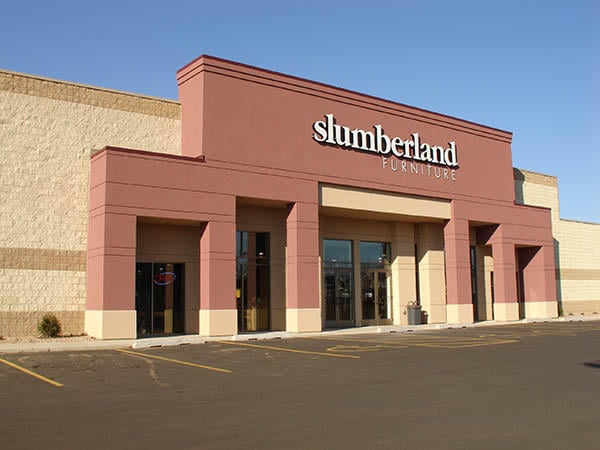 La Crosse-Onalaska Store Delivery Areas
Onalaska, WI
La Crosse, WI
West Salem, WI
La Crescent, MN
Holmen, WI
Dakota, MN
Bangor, WI
Coon Valley, WI
Hokah, MN
Stoddard, WI
Mindoro, WI
Rockland, WI
Chaseburg, WI
Brownsville, MN
Galesville, WI
Trempealeau, WI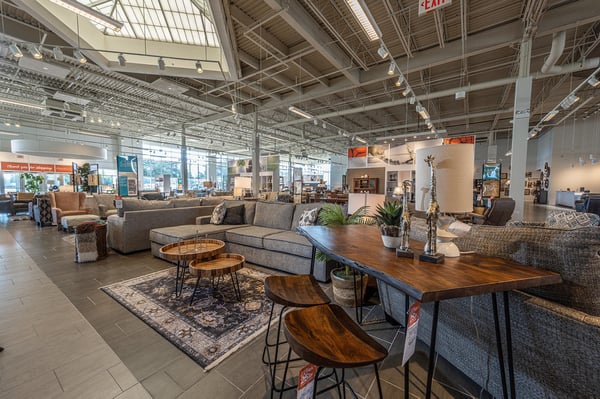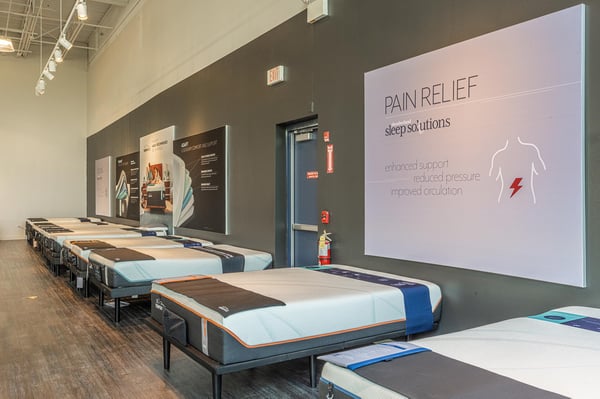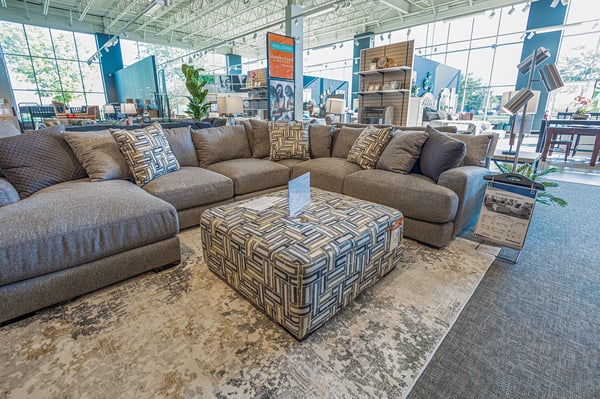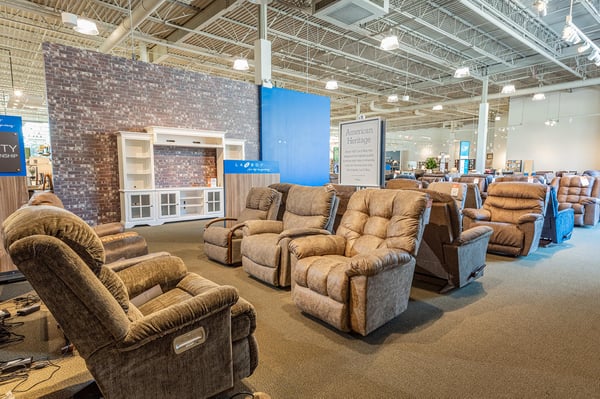 Services Offered at the Onalaska Store
Free Local Shipping

Buy Now, Pay Over Time Plans

Knowledgeable Sales Associates

Sleep Solutions Gallery

Full Service Delivery

Low Price Guarantee

Total Satisfaction Guarantee

5 Year Furniture Protection Plan for further details, click here
About Slumberland La Crosse-Onalaska
Slumberland La Crosse is a part of the Slumberland family of furniture stores. We take pride in providing your family with living room and dining room furniture and home decor, as well as mattresses and bedroom furniture, intended to create a home filled with comfort and love.
Find us on Highway 16 across from the mall, behind behind Sherwin-Williams. Turn off Highway 16 at McDonalds and we are a block past on the left.
We happily deliver within a 75 mile radius of our store. We also have free local doorstep drop-off available to La Crosse, Onalaska, Holmen, West Salem and La Crescent. See store for details.
In-store pickup is also available. Please check in at the store and we will direct you to the pickup area.
Come to your local Slumberland Furniture store in Onalaska, WI, for all your home furnishing needs! We provide you with all you could want in terms of large national furniture brands, featuring collections by Tempur-Pedic, Sealy, Ashley Furniture, La-Z-Boy, and Stearns & Foster.
Sofas
Slumberland has hundreds of models of sofa available for you. With various styles and materials available, the only limitation is your imagination. We can suit just about any decorating style. The importance of a sofa to the living room is incredible. A good sofa can frame the entire space around it and serve as a gathering center for the room. You can match your sofa to the room's wall color, settling on an ocean blue sofa for a room with light blue walls, for example. Alternatively, you can contrast the color of the sofa to the rest of the room, or else opt for a neutral-colored sofa. The choices are practically endless. We have great prices on top sofa brands including Ashley Furniture and more.
Accent Chairs
The purpose of an accent chair is to serve as a focal point for the room, drawing eyes to it. At Slumberland Furniture, we have a wide variety of gorgeous accent chairs for your decorating utility. The best way to incorporate an accent chair into a room is by use of contrast. This means that if your living room space consists of mostly neutral colors, you introduce a bold red chair, for example, to provide contrast to the room. Whether you decide to go for deliberate contrast or choose to match your accent chair to the rest of the room, there's no going wrong with an accent piece to illuminate the space in your living room.
Tables
The next thing you might want to get for your home from Slumberland Furniture is a good coffee table. We have a variety of excellent coffee tables to help create an ideal living room for you. Peruse our coffee tables by large national furniture brands to add a sophisticated touch to your living room. A good living room table can tie the room together, as well as offer guests a place to put their drinks while seated on your elegant sofa or accent chair. A good coffee table can be matched in color to the rest of the furniture in the room, or it can be a deliberate point of contrast, much like an accent chair. Whether you opt for a plain wood-grain colored table or you go for a stronger color, you should always pick a coffee table that will fit into the room naturally. Once you've matched your coffee table to the sofa and accent chairs in the room, there is not much left to do. Behold your new and improved living room!
Start Shopping Now